What to look for when buying CBD Products
The most important things you need to look for in CBD is quality, type, and dosage. Ensure that you read the labels and really check how the wording may be.
- Go with a CBD company that's farm to table, not a company that "also sells CBD." Some companies may just out source their CBD and infuse it in their products.
- Go with the company that has USDA Organic Farming Certification (vs only "organically grown").
Below is a description of what each means and the order of "best ".
100% organic — all ingredients and practices are certified organic
Organic — contains 95% organic ingredients with some approved chemical additives
Made with organic ingredients — this certification means that some of the ingredients are organic.
- COAs (Certificate of Analysis) should be available on-demand. Majority of CBD on the market is, well, crap - imported from China,or other areas sometimes. Others then white labeled; (a company slaps their label on it and sells it) doesn't mean its always bad but ensure that the original company is legit and has safety and purity at it's highest standard.
- Always go CO2 extraction vs ethanol/butane/solvents. Growing organically then using solvents to extract the CBD defeats the purpose.
TYPE & DOSING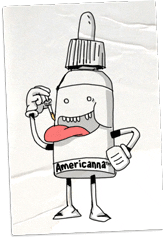 *Tinctures/oil go under your tongue*
- Every system & body is different so time for effectiveness will vary in terms of when and how you will get to a point of relief, especially if you have multiple ailments. Some react in minutes of first dose depending on issue, some may take up to 3 months. Be patient. You will eventually get there with a high quality product.
- Always start "low and slow" and give your body (endocannabinoid system receptors) time to adjust and find its right dosage "sweet spot". You don't want to shock your body with a high dosage as you can over saturate and not get the results you seek. Higher dose does not always equal more effective especially when it comes to CBD. Keep slowly increasing dosage, and when you feel the relief you seek, continue at that dose.
- While Full Spectrum and Isolate are both effective (so long as you're using a high quality product), you may use each for different ailments (i.e. full spectrum is beneficial given the "entourage effect" of all the flavinoids, terpenes, and minimal traces of THC and may work great with many issues including muscle/joint pain, depression, sleep, etc). Those who are tested for drugs at/for work will typically use isolates as there is a chance the minimal amounts of THC in the full spectrum may show positive.
- We mainly ask customers to start of with as little as 10-12 drops under the tongue for up to a week. From there they can add more( 2-4 extra drops) every other day to see how it may help them in a better way. The main goal once you have found a good quality oil/tincture is stay consistent, and do not give up. Some products may help some that wont help an other remember not all bodies are the same. Thanks for the read and support.
Source- Feed back from customers and basic guild line from top reviewing articles.